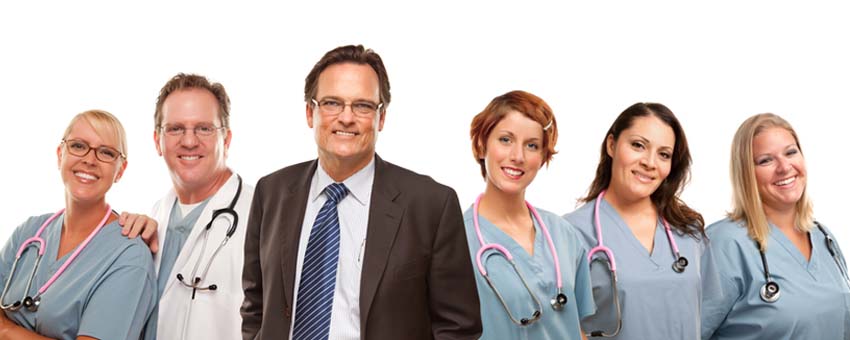 Committed to Providing Safe and Effective Products
COMPANY CORPORATE OVERVIEW
About Us   Industry Overview   Our Mission

Easton Pharmaceuticals is a diversified specialty pharmaceutical company involved in various pharmaceutical sectors and new growing industries. The Company previously developed and owned an FDA-approved wound-healing drug and currently owns topically delivered drugs to treat cancer and other therapeutic products to treat various conditions that are all in various stages of development and approval.
Easton has partnered with BMV Medica SA de C.V. and together, own the exclusive distribution rights in Mexico and Latin America for patented women's diagnostic and preventative care products from CommonSense of Israel, along with two generic cancer drugs, Paclitaxel and Docetaxel from BioLyse Pharma of St.
Catherine's Ontario, Canada. The company's list of woman's diagnostic, treatment and preventative care products include, Gynofit, licensed from a Swiss based manufacturer, VS-Sense and AmnioSense, both patented products that are licensed from Israel based CommonSense. Easton has entered into a distribution agreement with Europe based Gedeon Richter for Gynofit.
Eastons OTC products, developed and currently being marketed, are classified as cosmetics or Class I medical devices. Products classified as cosmetics may be marketed and sold in the US without FDA approval. Drugs are not cosmetics and those, as well as OTC drugs, must be marketed following FDA regulations and/or approvals in the United States.
Before human testing can begin with respect to a new drug in the United States, preclinical studies are conducted in laboratory animals to evaluate the potential efficacy and the safety of a product. Human clinical studies generally involve a three-phase process.
The initial clinical evaluation, Phase I, consists of administering the product and testing for safe and tolerable dosage levels.
Phase II trials continue the evaluation of safety and determine the appropriate dosage for the product, identify possible side effects and risks in a larger group of subjects, and provide preliminary indications of efficacy. Phase III trials consist of testing for actual clinical efficacy within an expanded group of patients at geographically dispersed test sites.
We believe that our VDM technology, when used with prescription drugs, or with currently approved OTC drugs will be regulated as a new drug and will require approval by the FDA. Conversely, we believe that the VDM delivery technology, when used as a cosmetic can be marketed without prior approval.
Easton Pharmaceuticals is striving to be a leader in womans diagnostic, treatment, healthcare and well being products. Developing and marketing natural transdermal products that are safe, effective and proven to improve the health and well being of men and women. We will capitalize on the future promise of medical marijuana and its medicinal benefits for those suffering various ailments and diseases.
Drop files to upload
MANAGEMENT AND ADVISORY BOARD
Evan Karras
President / CEO / Secretary / Director
Evan Karras is an experienced and successful business executive, entrepreneur and leading project developer with key strengths in the organization and implementation of small, medium and large scale projects on an international level. He has extensive experience in the development of real estate projects, cable television, telecommunications, distribution, publishing, commodities and manufacturing.
Mr. Karras launched the first direct marketing company in the Middle East for a personal care products company he founded. The company marketed and distributed dietary and beauty products throughout the Middle East and Gulf area.
Other significant milestones include the development of a $300 million network to provide multimedia services to subscribers in Saudi Arabia and the United Arab Emirates. As founder and president of MoviesPlus, he provided satellite television programming in Poland.
As an independent consultant, Evan assisted the government of Greece in forming a national gaming commission for the privatization and award of twelve casino licenses. He formed several consortiums with international hotel and gaming operators, including Lady Luck Gaming Corporation, Playboy Enterprises, and Hyatt Hotels. All five casino licenses tendered for were awarded. Evan further secured property for the consortiums and was instrumental in the development of three (3) hotel and casino resorts and two (2) marina developments.
In an independent study conducted by Price Waterhouse Cooper, Mr. Karras was ranked number 35 most respected businessman during his tenure as President and CEO of Telemax. Telemax was the largest supplier of prepaid calling products in Canada.
Through his strategic planning, he was successful in changing the direction of the company in order for it to remain competitive in the telecommunications market. He further managed to increase the company's sales from $12 million to over $35 million per year. Evan was the liaison between the company and the investing public and investment brokers.
Evan has lectured on starting a successful business at LaVerne University in Greece. He holds a Masters degree in Business and Finance. Mr. Karras maintains close relationships around the world and consults in many market sectors.
Daniel Bagi, M.D.
Senior Executive Physician Consultant & Special Advisor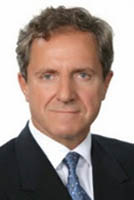 Daniel Bagi, M.D., is a senior executive and physician with 20+ year's international experience in the pharmaceutical industry with expertise in product development as it pertains to clinical development for commercial use; medical affairs and clinical research, specifically oncology and gynecologic topical women's health products.
Neil Mellor
Senior Business Consultant & Special Advisor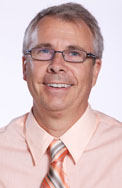 Mr. Neil Mellor will join the company as Senior Consultant, Chief Operations Officer. Mr. Mellor has over 25 years of experience in the pharmaceutical industry, both in Canada and Europe. The majority of Mr. Mellor's background is in sales, marketing and business development for companies such as Merck, Pharmacia (now Pfizer), and Solvay Pharma (now Abbott Laboratories).